Learn more about your faith. There's a vast assortment of great learning material available.
---

Gain some insight into Sunday's Gospel Reading; check out Loyola Press.
---
Father Robert Baron has developed a treasure chest of resources on his web site Word on Fire. On his site, Fr. Baron has short video segments addressing current issues and matters of faith that offer insight for Catholics and non-Catholics alike.
---
The
B.C. Catholic Paper
Informing Catholics in Canada since 1931, the BC Catholic News is great place to news.
---
Catholic Online

INFORM – INSPIRE – IGNITE
Catholic Online gives the largest and broadest population of Catholics worldwide easy access to comprehensive, educational and timely information about Catholicism, and provides a range of easy methods to integrate their faith into their daily lives
---
EWTN (Eternal Word Television Network), launched on August 15, 1981, has become the largest religious media network in the world, transmitting programming 24 hours a day to more than 230 million homes in 144 countries and territories on more than 4,800 cable systems, wireless cable, Direct Broadcast Satellite (DBS), low power TV and individual satellite users.
EWTN also has a YouTube Channel that you can subscribe to. They even publish a video of Daily Mass.
---
You can visit the official web site of the Vatican – The Holy See.
---
ZENIT
The world Seen from Rome
ZENIT is a non-profit international news agency, made up of a team of professionals and volunteers who are convinced of the extraordinary richness of the Catholic Church's message, particularly its social doctrine. The ZENIT team sees this message as a light for understanding today's world.
---
The National Catholic Register provides a perspective on the news of the day as seen through the eyes of the Magisterium. They assist Catholics in engaging the culture with confidence in the saving and sanctifying Gospel of Jesus Christ.
---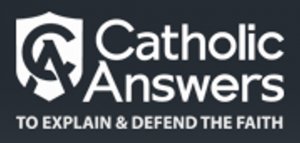 Catholic Answers (catholic.com) is an apostolate dedicated to serving Christ by bringing the fullness of Catholic truth to the world. We help good Catholics become better Catholics, bring former Catholics "home," and lead non-Catholics into the fullness of the faith.
If you prefer, Catholic Answers has a YouTube Channel with short video snippet that address all sorts of subjects related to the Catholic faith and moral issues.
---
beginningCatholic.com
Thinking of becoming a Catholic? Have questions about our faith? Try visiting beginningCatholic.com for answers.
---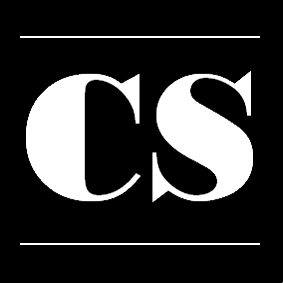 The Catholic Stand recognizes that we live in a time when most nations are not nations that turn to God. We recognize that many of us may experience persecution in some form right now for living the truths the Church teaches. We are here to offer our stories, our encouragement, when we can, our instruction, our love, and our communion. If you desire to live the truths the Church teaches boldly, but are unsure sometimes what to do or say, we hope this website provides what you need.